So, what exactly is business acumen (some call it: business sense, executive mindset or business savvy)? Well, let me explain. Having strong business acumen means having an in-depth, fundamental understanding of all the moving parts of your organization and what those parts effect. It's also knowing how to make the right decisions to drive results and steer the organization on a path to continued success.

Business acumen allows you to look at the current situation and make intelligent decisions on how to build successful strategies that will drive positive long-term results for your organization such as financial growth. Business acumen is not a single skillset or trait but rather a broad set of competencies, knowledge, and awareness on all aspects of your business. This process will help you produce long-term results and success!

In operations, business acumen is always paired with an operational excellence principal, method or framework such as Six Sigma, Lean or Kaizan. These frameworks, principles, and methods are used together to produce positive, profitable and sustainable results. If you are not familiar with operational excellence, read my previous article "Achieving Operational Excellence In Your Organization". This will bring you up speed on these topics and allow you to better understand why operational excellence is so important to driving success and growth in operations.

Let me give you a simple example of what business acumen can look like from a 30,000 foot " Big Picture" view with a market leader like Apple, Inc.

Do you remember when Blackberry was the leader in the smartphone market? Then Blackberry almost went out of business literally overnight when Apple introduced the iPhone into the market. Apple is an organization that has amazing business strategies, acumen and focus. Apple disrupted the smartphone market overnight and became the new global smartphone leader for a good reason. Apple's ability to leverage strong business acumen and execute amazing operational leadership is shown in the financial results and market share value of their organization. Steve Jobs was a big believer in acumen and his quote says it all.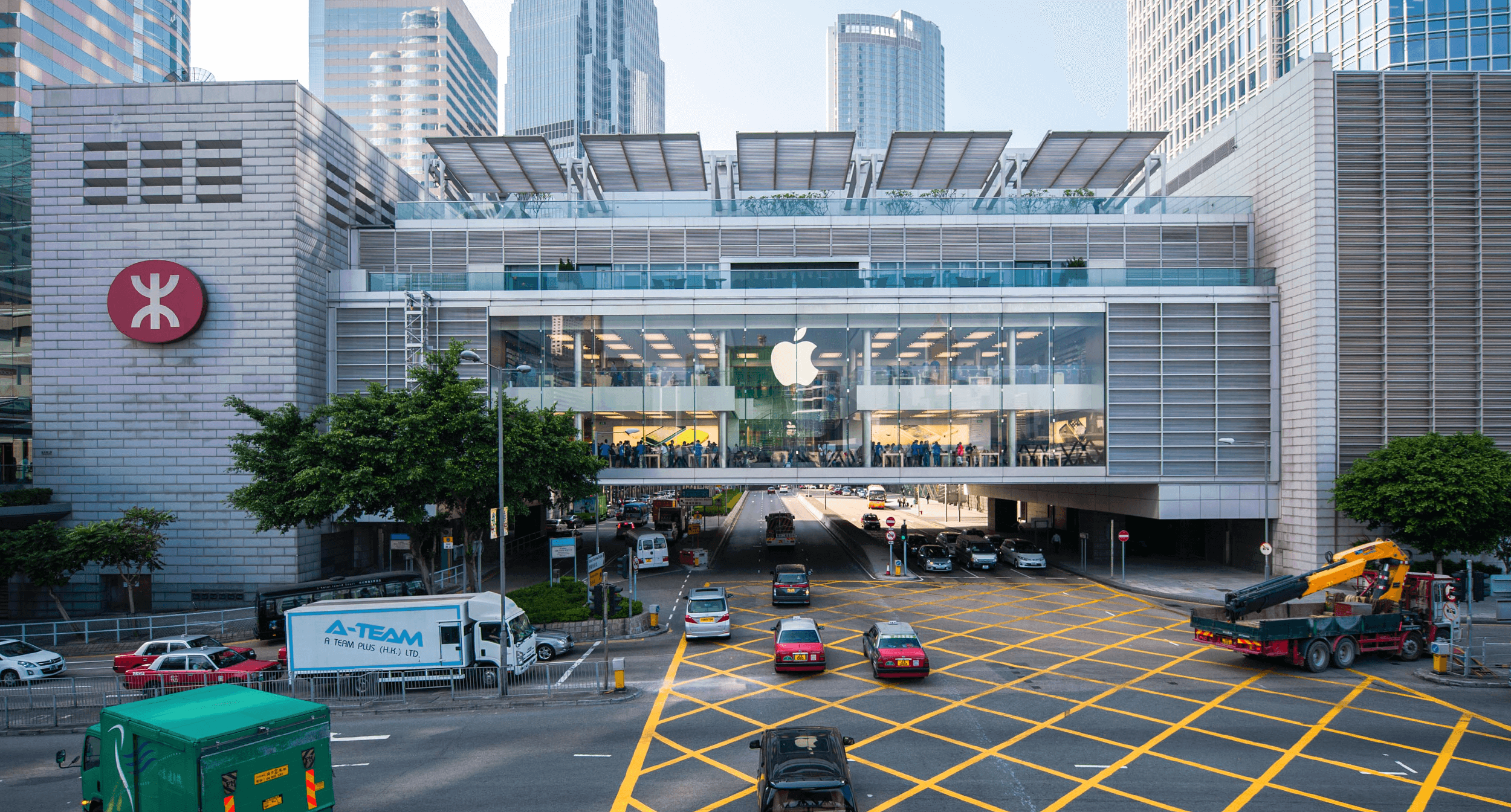 "Innovation distinguishes between a leader and a follower"
- Steve Jobs, Apple Inc.
Over the years, I have acquired and cultivated a broad complex set of competencies, knowledge, and behaviors in business, operations, and eCommerce. This expert-level business acumen has helped me excel and overachieve in all my roles and has provided my organizations with a foundation for continued success and growth.

I am going to discuss a few of the core business acumen fundamentals in operations. This will help you in your role as a leader and give you the right operational mindset to achieve success, gain momentum and influence others in your role. These basic operational fundamentals will put you on the right path to achieving continuous success and results in your role.
Performing operational assessments allows you to evaluate the effectiveness of your operations and identify defects, process gaps, and areas of high risk. This is an important step in understanding your entire operational environment end-to-end.

To have a really clear view of your operational chain from top to bottom you will need to have a broad "big picture"view of your operations and its processes. You can think of this as the 30,000 ft view in your chain. This high-level view allows you to have an understanding of the overall picture of operations along with all the key functions. This perspective will allow you to grasp the short and long-term trade-offs of business decisions and strategies.

As you zoom down the operational chain from the 30,000 ft view all the way down to the 100ft view, you will get a more narrowed focused look into your operations. This assessment will allow you to have a broad understanding and awareness of the reliability of your operations and where you need to focus your time, attention and energy.
It's important to review your operational blueprint "plan" and strategy continually to make adjustments as new data and metrics are available. Consider your organization's yearly or long-term goals instead of the daily or quarterly numbers. This approach will help you align your operational plan with the overall organizational strategy and mission as a whole. This mindset will help you develop a strong mental discipline for aligning your actions and behaviors with the overall organizational strategy to achieve top tier results and success.

Strategic thinking is key to settings goals, managing priorities and identifying risks. This process will make you aware of potential opportunities you may have missed. It goes way beyond the overall operational plan. This mindset means you understand your current plan, but you have a vision for what your plan could be! To help you achieve your operational vision, make sure you have a clear understanding of your goals and what is needed to achieve them. Some of the steps in this process are: understand your current position and resources, prioritize those resources, develop an action plan and execute it constantly while always staying agile and adapting to the situation.

I used this quote in my last article but it's just to perfect not to use again when discussing strategy! Sun Tzu a Chinese general, military strategist, writer and philosopher who lived in the Eastern Zhou period of ancient China perfectly describes why strategic thinking and a set of tactics are so important! One without the other just does not work. Sun Tzu's book "The Art of War" is used by the military, business leaders, retail executives, operational leaders and more. Sun Tzu's book is widely used to study the principals of strategy and how they apply to business situations. (A must-read!).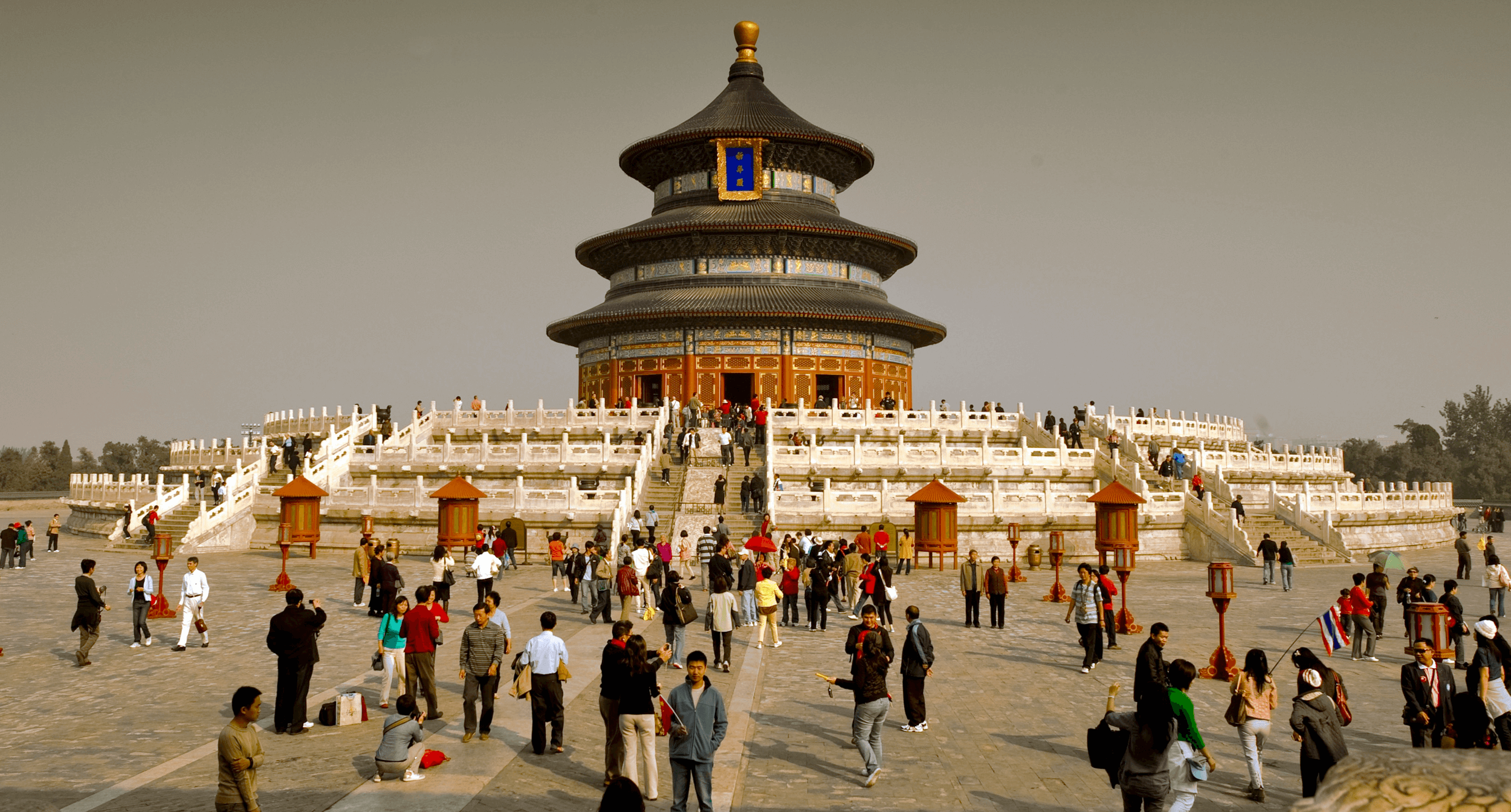 "Strategy without tactics is the slowest route to victory. Tactics without strategy is the noise before defeat."
- Sun Tzu
There are two types of intelligence within an organization: business and operational. Here is a brief description so you have a better understanding of them.
Business Intelligence (BI) is analyzing data on what has already happened. You will be able to use that data to look for ways to optimize your business in the future. BI typically uses data snapshots of your organization to create reports for analysts to research and explore data such as forecasting, budgeting, income, and more. A good way to think about this concept is: You are out for a run in the park and you look over your shoulder to see what's behind you (maybe a bike is coming up on you). You can then use that information to adjust your run (move over to the side) and proceed much more safely. BI is using past historical data to correct your process going forward
Operational Intelligence (OI) is like you are running and you look at your Apple Watch. You can monitor your pace, performance, route, weather conditions and more while you are running. OI is all about driving your operations and visualizing that data in real-time while it happens. This process is very important because it enables you to respond immediately to situations without having to analyze past data to help guide you.
Now that you understand the two types of intelligence, you will want to intertwine your BI and OI together if you're not already doing so. This will give you the best data and allow you to achieve maximum results with your data. You can use historical data to learn from your past mistakes and successes. Then use your real-time OI data to assist you in responding and adapting to current situations.

This strategy will allow you to get great Key Performance Indicators (KPI) and metrics to improve the bottom-line, optimize current processes and set your operations up for long-term success! Which is what it's all about!
Strong financial acumen includes developing key financial literacy and understanding of all the processes such as budgeting, reporting, forecasting and more. If you don't know the numbers, you won't be able to understand how your operation is performing. It will be impossible for you to manage or lead your operation without knowing and understanding the numbers!

It's time to become a number-crunching, analyzing machine, just like the NSA (National Security Agency)! This process starts with having an extensive understanding and awareness of what drives cash flow and profits within your operations. Make sure to use key financial data and metrics from your organization's income statement, balance sheet, cash flow statement and other financial reports to become a financial Jedi (know the numbers you will)!

Your financial acumen should be structured around the following ideas: understanding financial statements, analyzing financial reports, understanding core financial performance metrics, budget preparation, analyze the variances against the budget or forecast, financial analysis of capital investments and other strategic initiatives. These financial skills will set you up for success in your operational role and allow you to make sound financial judgments and decisions.
Understanding the operational environment and KPIs within your environment is a must! You should be aware of the best practices within your industry and market. This awareness of your environment will give you a competitive advantage over your competition (which you want)!

To take your operations to that next level and become an operational rockstar, you will need to use an operational excellent framework like Six Sigma. The Six Sigma methodology and framework will improve the quality of your operations/people by eliminating errors and defects throughout your entire environment end-to-end. Six Sigma has a powerful principle called DMAIC (Define, Measure, Analyze, Improve and Control). This principle will help you achieve 99.99966 percent efficiency in your operational processes without errors! This principle will help you solve issues in your operational environment and give you a process for continuous improvement!

As our organizations start to implement more AI (Artificial Intelligence) and ML (Machine Learning) into their environments, we will start to get a real-time picture of operational performance and health second by second. No more running reports at the end of the day and making decisions 24hrs, 48hrs or a week later! We will use real-time AI data (adaptive algorithms and data models) to make informed decisions in operations. This data will assist leaders on how to solve issues, optimize performance, increase profits, reduce expenses and control waste. This will change how our operational environments are managed in the near future (Can't wait! Did someone mention Sky Net?!?).
Value streams are a collection of steps that an organization uses to build an operational process that provides a continuous flow of value to the customer. Operational value stream mapping can show you how your operations are creating revenue which is really important! This process allows you to understand your operations more in-depth and make you aware of how to reduce resources while increasing efficiency and revenue!

One of the main benefits of identifying your operational value streams is that you will be able to measure the flow of value to a customer (Awesome!). Understanding how value flows to your customers is really important and powerful! Your value streams will help you understand what your customers really want from you (No more guessing!). This process is called the Voice of the Customer (VoC) and it can improve your customer experience dramatically in your organization.

You will want to combine all your operational knowledge, intelligence, measurements, statistics, and process improvements to achieve optimal operational performance. Then continuously review your processes to fine-tune them over time. This will help you create a highly efficient, high-performance operational environment
Operational leaders need to think with an operational mindset to become a strong, effective, influential leader. You will also need to harness a myriad of skills, methodologies, and philosophies to help you to lead, motivate and develop talent to achieve goals and results.

Every leader's playbook should include strong business acumen and competencies along with good operational excellence principles. Here are some excellent traits every influential leader should aspire to attain: organizational skills, decision-making, problem-solving, time management, being self-disciplined, motivating others, delegating, positive attitude, trustworthiness, commitment, high integrity, honesty, desire to produce results, innovation skills and the ability to develop, mentor and coach.
So, you want to build a game-changing operational A-team (Who doesn't!)? How do you go about doing this? Great question! First let me tell you the difference between talent acquisition, development, and management.
Talent Acquisition - the process of attracting and hiring experienced skilled leaders to fulfill an organization's needs. Attracting talented prospects requires strategic planning, not just filling vacant roles as they come up. You are trying to find the right candidate that fits the role.
Talent Development - is a process that focuses on the development of candidates, preparing them for future opportunities and helping them achieve their full potential! You are taking the talent you have already and turning them into top performing leaders within your organization.
Talent Management - is a commitment to recruit, hire, retain, and develop the most talented, qualified and top-notch candidates. Talent management is a strategy and process that allows the retaining and developing of top-performers within your organization.
Now that you know the difference, talent acquisition is about filling open roles with skilled leaders while talent development is an ongoing strategy to find and cultivate professional leaders or future executives. Talent development and talent management also tend to focus on the long-term vision of cultivating the appropriate candidates that require a very specific skillset.

Use talent acquisition to recruit and onboard top-tier candidates for your open roles and use talent development and management internally to cultivate key candidates that will be a perfect fit for your operational team.

Talent acquisition, development, and management are all crucial to building your operational A-Team. You will need to use all these methods plus good solid due diligence to achieve significant results with your talent!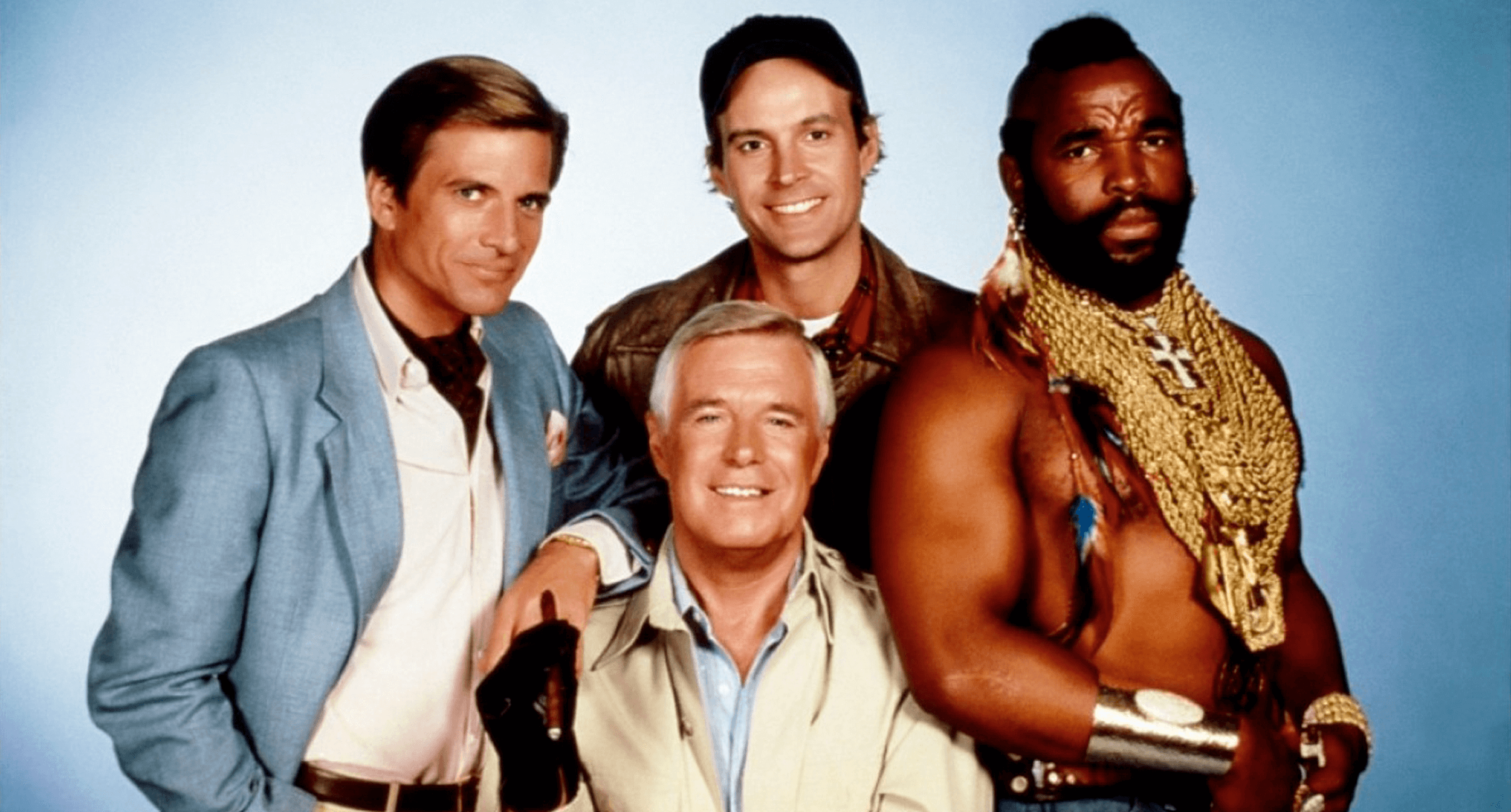 "I love it when a plan comes together"
- John "Hannibal" Smith, The A-Team
Time to take your existing talent and elevate them to their full potential (Yes!!). Sometimes, people just need encouragement, guidance, and training to unlock their full potential. You would be amazed at what good coaching, mentoring and training can unlock in your internal talent. You are overlooking major opportunities in your organization if you are NOT coaching, mentoring and developing your talent.

Knowing your people as well as you do, you may just be a "perfect" fit for the role of coach, mentor, and trainer. If so that is awesome!
Coaching - is where you use various training methods and processes to focus on an individual who needs to accomplish goals. Using KPIs, you will give advice, feedback, and guidance to your individual. Some of the key steps involved in coaching are: Defining goals and metrics, time management, delegating tasks, creating a positive feedback loop, building accountability, making sure you celebrate all the wins and listen more than you speak.
Mentoring - is a process where you are assigned to act as an advisor, counselor, and guide to a trainee. As a mentor, you are responsible for providing support, guidance, and feedback. Some of the key steps involved in mentoring are: defining goals and metrics, being an inspiring role-model and leader, approaching all opportunities with a positive attitude, cultivate problem-solving skills, create a positive for every negative and build-up confidence levels.
Training - is where you develop, maintain and improve the readiness of your people. As a trainer, you provide your people with the basic fundamentals to succeed and achieve results. You provide your people with the key knowledge and skills they need to perform their roles effectively. Some training can be done remotely and other training needs to be done in the field or onsite. This process gives the trainee the confidence and skills they require to do the job successfully. Some of the key steps in training are: assess the trainee, explain the task, create a training plan and provide feedback.
For your operations to run like a well-oiled machine, it is absolutely essential to have great communications across all lines! Success and results always require clear and open communication at all levels. If you do not have good communication, you might be creating a lot of confusion. This can result in a negative effect such as poor morale, poor performance, and poor financials.

When change happens, people tend to resist. People fear change especially when there is no communication before the change happens. When leaders can effectively communicate change and how those changes will have a positive effect, resistance can be almost completely eliminated. So remember, it's vital to be on point at all times with clear and open communication.

One of the awesome benefits of great communication is getting your people excited about your endeavors. If you can get your people on-board, your success rate goes up astronomically. So the real question is, "Why would you NOT want to communicate more openly all the time with your people?"
For example, let's say you're experiencing operational inefficiencies due to rapid complex changes in your operation like an overall restructuring. Your initial response is more than likely to adapt your operations as quickly as possible, remove all inefficiencies/obstacles and get onboard with the restructuring changes (that's a great plan)! This is going to take all your business acumen knowledge we have been talking about plus some operational excellence principals, methods and frameworks to tackle this issue.

There are a couple of different methodologies you could use to solve your operational change. For example, you could use the Prosci 5-step ADKAR (awareness, desire, knowledge, ability, and reinforcement) model which would help you achieve lasting change or you could use the Six Sigma(6σ) 5-step DMAIC (define, measure, analyze, improve, control) methodology. Many experts call Six Sigma(6σ) a "Perfect" process. This methodology means 99.99966 percent of your processes are without error or defect (Nice!). This process will help you adapt to the operational change while achieving better quality, higher efficiency and increased production (Just what we want!). You could also use a mix of methodologies to solve your operational change and flex your operational kung fu (I love this idea!) However for this example we are going to focus on the DMAIC methodology to solve our change in operations.
Define: (Identity Your Opportunity) - Since you are aware of the change, it's time to define a strategy "Game Plan". You will want to use your operational playbook of skills (business acumen, operational excellence, six sigma and more) plus your KPIs to define the change, understand the impact, create a charter and set goals.
Measure (Process Mapping and Flow) - Time to get your strategy "Game Plan" ready to address the fundamental changes that need to take place. You will want to start by mapping out a process in detail along with all the steps that need to be completed to achieve your goal. Take some time to examine all aspects of the change and analyze all BI and OI you have. Make sure you take into account all the moving parts and what will be affected. Then come to a consensus with your people on the best solution moving forward to achieve your goals.
Analyze (Identify Stats and Create Best Practices) - You need to focus on identifying best practices and benchmarks to measure your new strategy to make sure it's the best course of action. You will want to locate areas of your strategy where you might have friction points such as bottlenecks or possible errors. Then use your BI and OI to refine your strategy for success.
Improve (Brainstorm, Pilot and Implement) - Time to develop an action plan and implement your strategy. Be sure to allocate sufficient resources and establish a timeline to complete your plan. Then monitor progress and standardize your strategy to roll it out. Use your data intelligence, metrics, and real-world observations to make further improvements.
Control (Continually Improve Your Process) - Time to collect data and evaluate your results. Then measure your progress and performance with benchmarking against your initial situation. Next, evaluate any gaps you might have missed between actual strategy and the anticipated results. Keep your people informed and adjust your plan as needed. The phase is also where you tie up loose ends and transition to a working environment. The final steps are to establish cost controls and standards to maintain results and success moving forward.
Developing expert-level business acumen for operations will allow you to think differently about your situation just like Six Sigma requires you to think differently about continuous process improvements in operations. A simple way to think about this is that you are re-wiring your brain to think about business/operations information differently. The same way a software engineer thinks when they are writing code or when a linguist speaks in a different foreign language. You train your brain to think with a mindset for operations. (Makes sense, right?)

Strong business acumen is just like operational excellence, it is key to delivering long-term results, performance gains and top-line revenue growth in your operational role. You now should understand how you can add value to your organization, your operations and your customers in your role.

Jiro Ono, a Japanese three-Michelin-starred sushi chef, is regarded as the world's greatest sushi craftsman of our time and a "Grandmaster" in his field. Jiro gives a profound insight into the process of business acumen. Acumen is not something you achieve rather its something you are continually working towards. I absolutely love this quote! LOVE IT!!! Jiro is a legendary example of how to become a master in your field with continuous improvements. Doing something over and over again is how you achieve greatness and success in anything that you do. This core philosophy also happens to be at the heart of the Six Sigma framework for long-term business success and operational excellence... coincidence, I think not!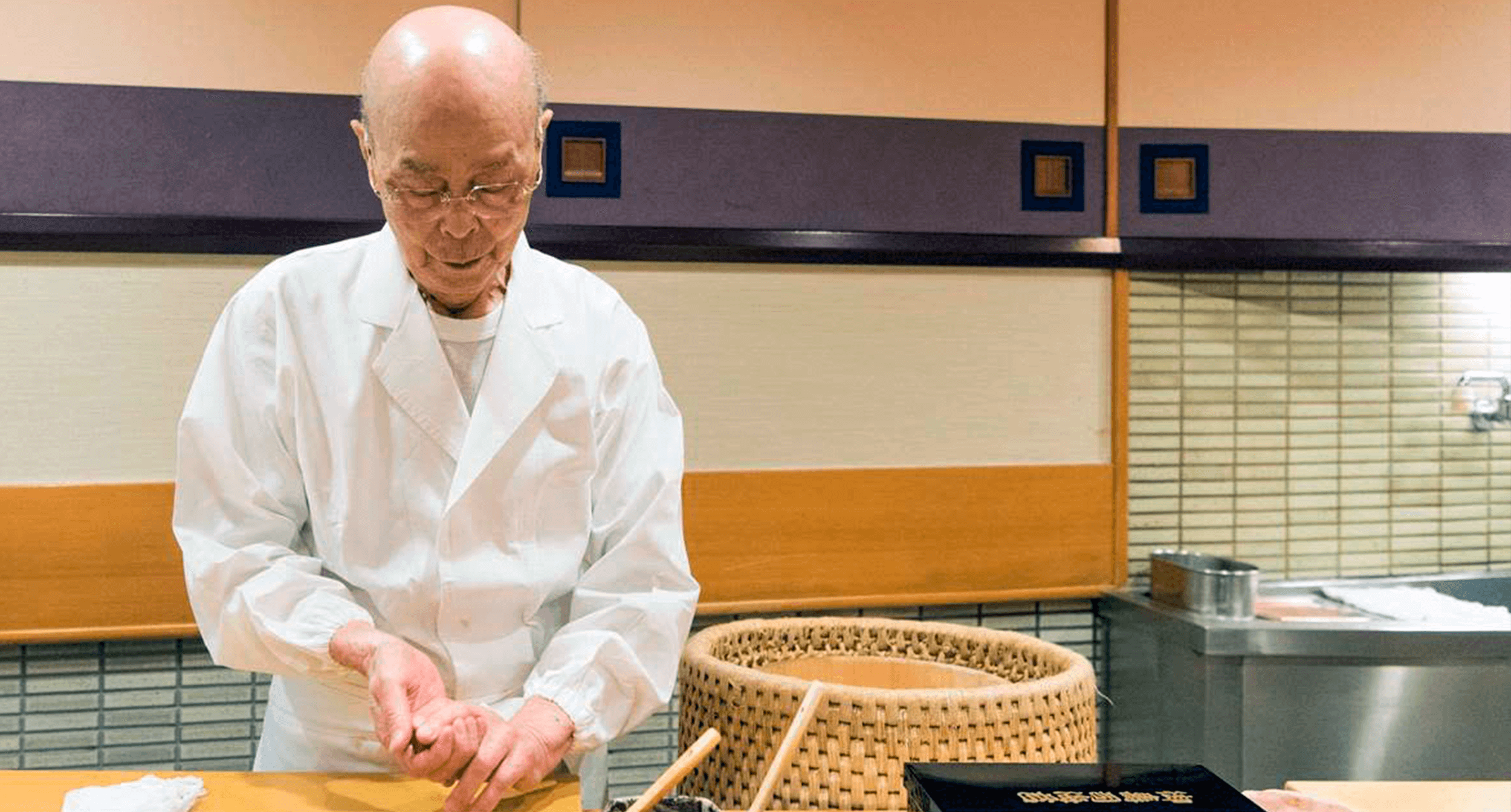 "I do the same thing over and over, improving bit by bit. There is always a yearning to achieve more. I'll continue to climb, trying to reach the top, but no one knows where the top is."
-Jiro Ono, Master Sushi Chef